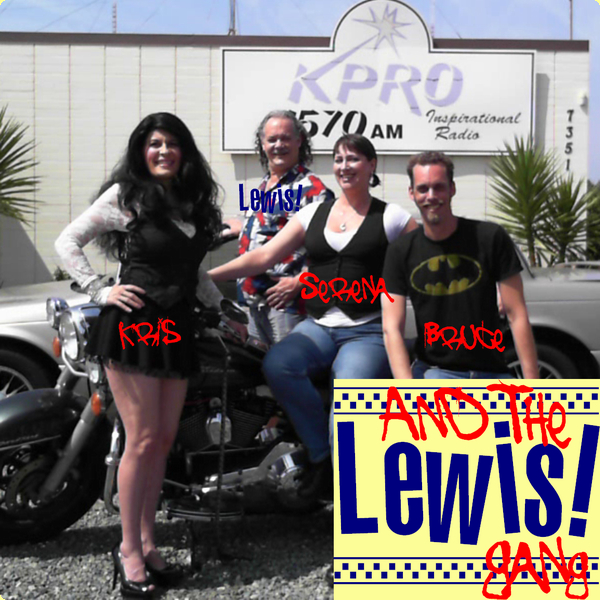 From Left To Right: Kris, Lewis!, Serena & Bruce
Have you ever been at a restaurant when 4 people come in together and you just can't help but 'tune in' to what they're saying because it's so funny? Well...

That's Lewis! And The Gang!!!


Lewis! And The Gang is a live radio show of clean fun, laughs and just plain goofiness.

Playing for over a year and a half now, each show starts with an introduction of Lewis! and his three 'Gang Members' with funny comments of their exploits since the last show. Then it moves on to some of the funniest 'Bumper Snickers' and 'Church Signs' you've ever heard!

After moving through the required 'Blonde Joke' (you'll have to listen to find out why it's required) you'll hear some side splitting jokes acted out that are always clean and sometimes even inspiring.

On Mondays, they always share a Treat: sometimes cookies, sometimes candy, but always yummy, followed by some tricky questions that will keep you thinking until the answers are revealed on Friday!

'Things That Make You Go Hmmm' will leave you pondering the way the world works and then they move into 'Props & Prayers' as the show wraps up. Props are thanks and praises for those who've done well and prayers are just that: prayer requests for those who need them.

Take a 'Time Out' from the stress of daily living and get ready for lunch every Monday and Friday with Lewis! And The Gang!!!